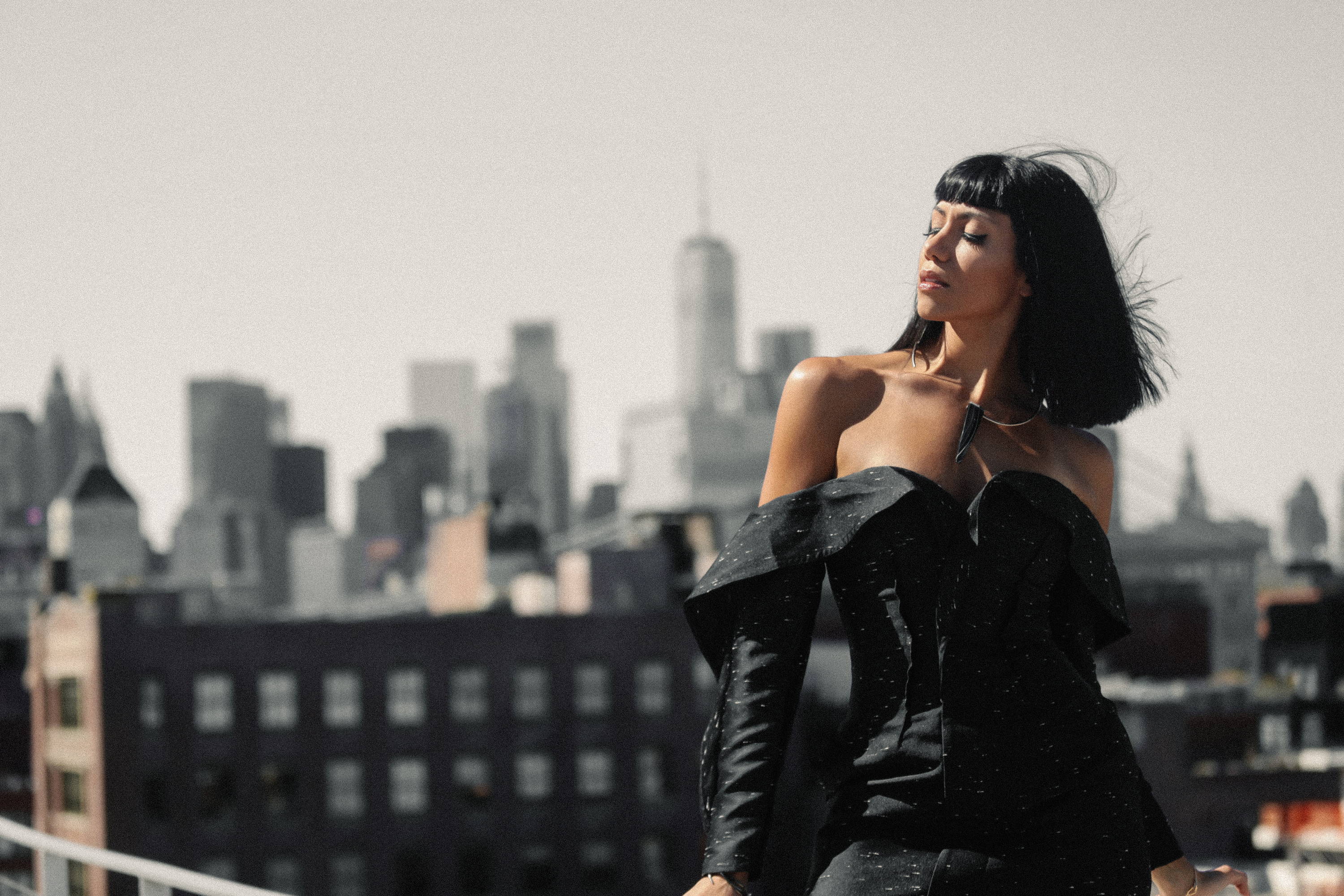 New York-born and raised Egyptian-Dominican jewelry designer Angie Marei creates fearless and seductive fine jewelry for everyday and special occasions. Her collections adorn those who dare to stand out with jewelry designs that exude power and elegance.
Angie has always had a passion for art and design and began her career as an advertising creative director working with brands such as Tom Ford, Gucci, and Yves Saint Laurent. While she enjoyed the creativity of her work in advertising, she longed to create something tangible. Angie took a leap of faith and enrolled in a fine jewelry school to study the art of jewelry design and metalsmithing before launching her own line.
Angie instills in her jewelry the spirit of her diverse Egyptian-Dominican cultural heritages infused with the fierce energy of New York City. From classic film noir to femme fatale heroines, a family tradition of collecting gold jewels, her love of art and architecture, deco-era design, and spiritual mythology are always on her mind while designing. As a result, her jewelry designs are unique symphonies of mystic and enigmatic luxury.
Angie Marei's jewelry has been featured in Vogue, Harper's Bazaar, Elle, and Marie Claire, among other publications. Her celebrity clients include Beyoncé, Rihanna, Alicia Keys, Zendaya, Taraji P. Henson, Bella Hadid, Billy Porter, and more.