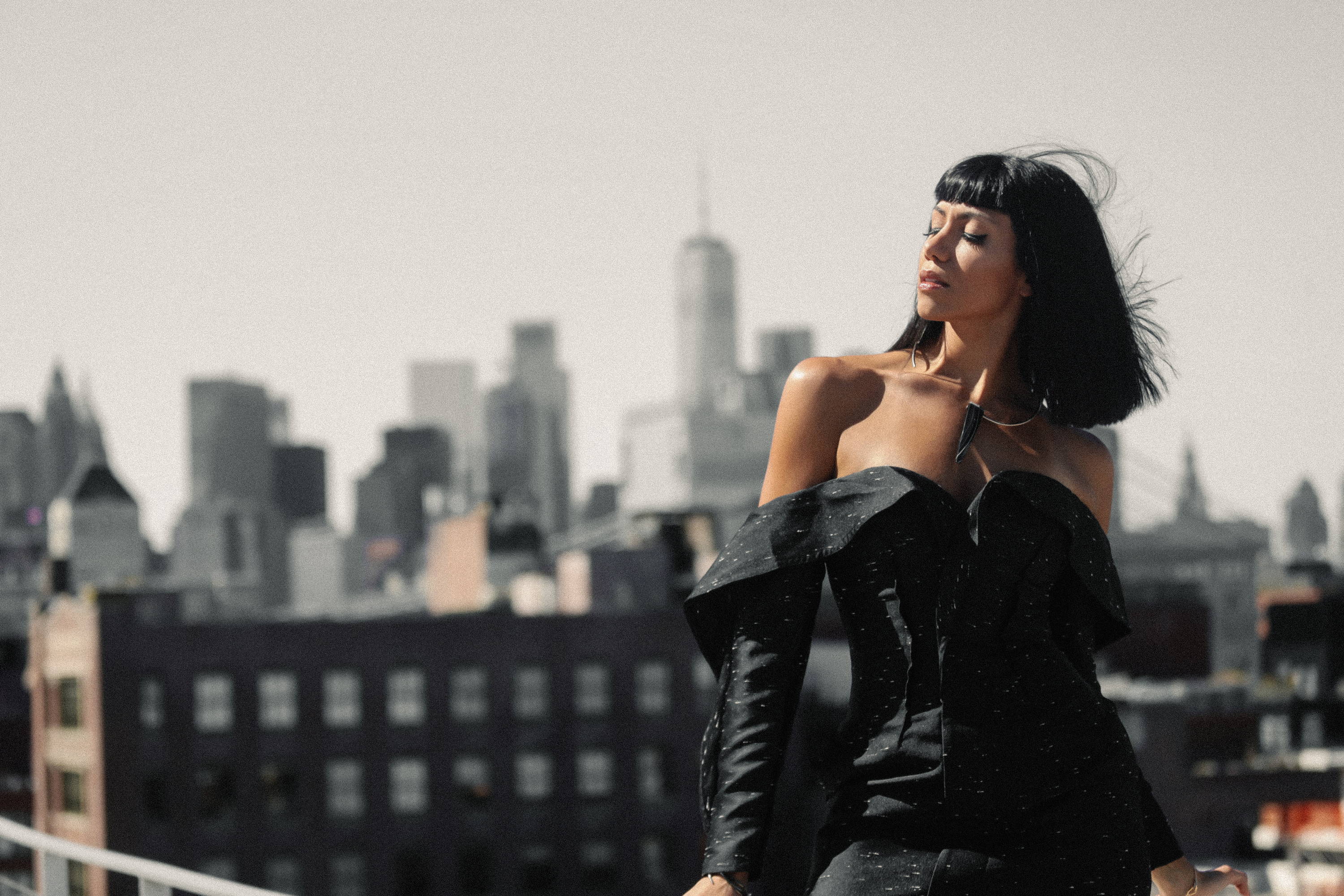 New York-born and raised, Egyptian-Dominican designer Angie Marei creates fearless and seductive fine jewelry and bridal. A tie between sinister and sexy, her collections adorn those who dare to stand out with designs that redefine elegance.

Inspired by her rich cultural heritage, elements of the past and present, Marei's breadth of work has been catching the eye of the media, publishing, and entertainment industry. Since the launch of Marei New York (formerly known as Diaboli Kill Jewelry) in 2013, Marei has garnered noteworthy press in Forbes, Vogue, Harper's Bazaar, Town & Country, Elle, Marie Claire, Brides, High Snobiety, Huffington Post, Número Magazine, Tatler, The Prevail Project, W Magazine, Wallpaper, WWD, and many more. Marei's uniquely daring jewelry designs have been worn by celebrities and the worlds most influential icons such as Beyoncé, Rihanna, Alicia Keys, Serena Williams, Indya Moore, Ava DuVernay, Taraji P. Henson, Zendaya, Chelsea Wolfe, Jessie J, Demi Lovato, and Billy Porter.

Angie Marei has a degree in Communications Design from Pratt Institute and an eclectic background of studies ranging from graphic design, photography, sculpture, illustration, painting, art history, and architecture. Marei's experience also includes a professional career as an advertising industry Creative Director working with global luxury fashion and beauty brands including Gucci, Yves Saint Laurent, Oscar De La Renta, Tom Ford, Max Mara, John Varvatos, Estée Lauder, Revlon, and L'Oreal to name a few.

After years in the fast-paced advertising industry, Marei still desired to create something personal and tangible. Marei rediscovered her love of jewelry, tracing back to her Egyptian ancestry and a family tradition of collecting gold jewels. She enrolled in a fine jewelry school in New York City and studied fine jewelry making with master jewelers. Marei uncovered a true passion for wax modeling and metalsmithing and began to collect an archive of rare and exotic precious gemstones.

Pulling from a unique pool of inspiration, the artist channels the spirit of her diverse Dominican-Egyptian cultural heritages, from the fierce energy of New York City and her travels worldwide, from vintage occult movies and femme fatale comic book heroines, and the glamorous sirens of Old Hollywood. Marei experiments with a hybrid of architectural Art Deco-era-inspired design and spiritual mythology to create a symphony of dark luxury and opulence in her work.

Marei's luxe-noir pieces bring life and sultrier dimensions to the artifacts of the ancient worlds, inviting the esoteric individual to unleash their inner dark side in the present day. Angie Marei is proud to present the revelation of dark luxury, with unique jewelry for all that seduces the mind and senses – and speaks to the soul.